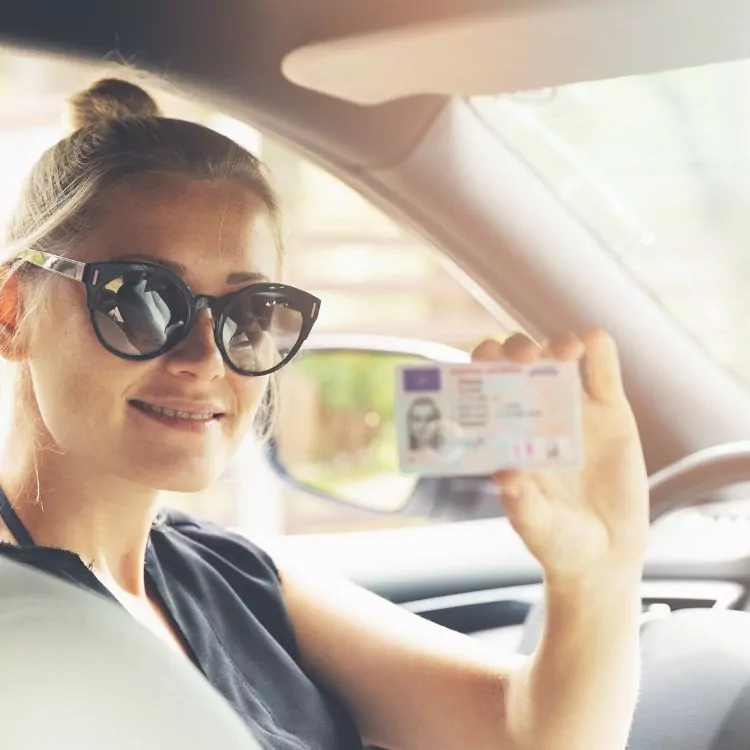 Wondering how to handle filing for a REAL ID and married name change? The MissNowMrs name change experts have done the research for you. Follow our advice for the easiest way to obtain a REAL ID with your new name.
To obtain a REAL ID you need to provide proof of identity, proof of Social Security Number, and Proof of residence in your state.
Change your name with Social Security first. Then wait for your new card with your new married name to arrive in the mail. It takes approximately 2 weeks for the Social Security Administration to process your request for a new Social Security Card.
You will also need to bring a certified marriage certificate to file for your REAL ID. Do not bring a photocopy. The DMV requires the original document to process your name change.
Heads up! You cannot use the same document as a proof of ability to drive, proof of identity, AND as a proof of Social Security number. You must have separate documents as each proof.
Real ID Proof of Identity
DMV offices have a very specific list of documents they will accept as your proof of identity. We've made a list of them below. Please note that your document must be original and must list your full legal name and date of birth. Remember, you only need one of these documents.
Unexpired US Passport or Passport Card
US Birth Certificate or Birth Certification Card filed with a state office of vital statistics
Consular Report of Birth Abroad (CRBA) issued by the US Department of State
Unexpired Permanent Resident Card
Certificate of Naturalization
Certificate of US Citizenship
Unexpired Foreign Passport with accompanying Visa**
Unexpired Employment Authorization Card**
REAL ID Proof of Social Security Number
Next, each DMV requires proof of a Social Security number before they can issue a REAL ID. Any document you provide to prove your Social Security number must contain all 9 digits and your full name. We've made a list of acceptable documents below.
Social Security card bearing your full name, Social Security number, and signature
Pay statement reflecting full name and full Social Security number
W-2 (wage and tax statement) reflecting your full name and full Social Security number
1099 Form reflecting your full name and full Social Security number
REAL ID Proof of State Residence
Finally, Proof of residence is just that; documents that prove you live at your current address in your current state. The DMV requires that you provide two different documents showing your address that are not from the company, business, or agency. We've made a list of acceptable documents below! *Please note that each document must show your name and address and have been issued in the last 60 days.
Utility bill
Telephone bill
Deed, mortgage, or settlement agreement
Unexpired lease or rental agreement with your name listed as the lessee or renter. This may be a photocopy.
State property tax bill or tax assessment issued within the last 12 months
Unexpired homeowner's or renter's insurance policy
Bank/credit card/investment account statement
Official mail—received from ANY government agency including the contents and envelope. *Except mail from the DMV.
Student loan statement
Car/personal loan statement
We hope this article has helped you better understand the REAL ID and married name change process. Please feel free to call or email our name change experts if you need additional help!