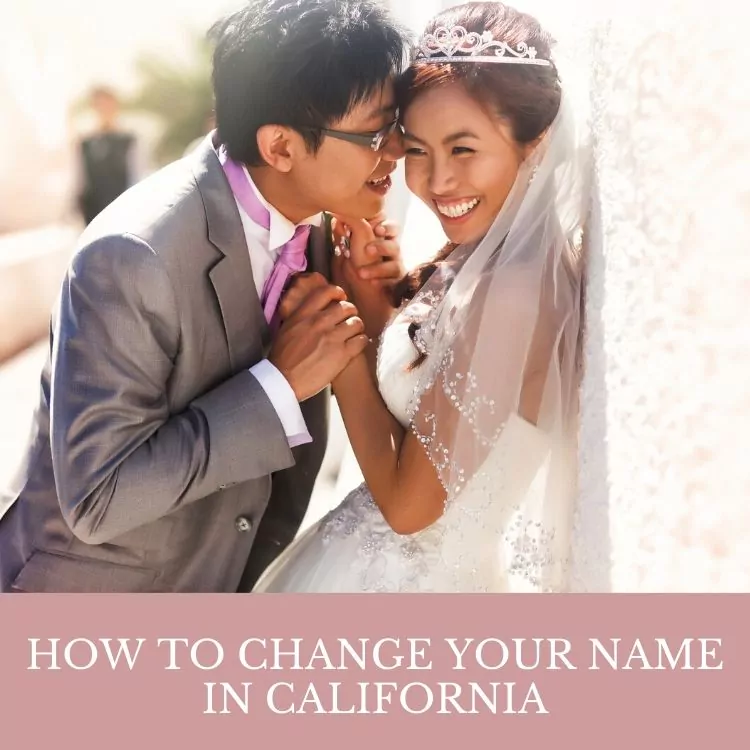 Wondering how to change your maiden name to your married name in California? There are several federal and state-level name change forms to complete and file to legally make the switch to Mrs. If you're curious about the 6 step process in California, we have the scoop for you!
The California Name Change Process
Step 1. File for your Social Security Card
Complete the SS-5 and either file the form in person or by mail. You will need to show or include your certified marriage certificate and your U.S. passport or state driver's license or ID. Within two weeks the Social Security Administration will mail you your new SS card with your new married name!
Step 2: Notify the IRS of Your Married Name
The IRS 8822 form is technically optional. You do not have to file it, but it's short, free, and prevents the potential nightmare of the IRS not knowing about your married name change and holding your tax returns until they "sort out" the situation.
Step 3: File for Your California Driver's License
The California DMV is the only office you are required to file your name-change form in person. The reason? They need to take a new photo to go with your new name! Be sure to bring your completed DL-44 form, your current driver's license, proof of residence (ex: utility bills,) and $33. *You must wait 24 hours after filing with the Social Security Administration, so if you mailed your forms it is wise to wait at least a week.
Step 4: File for Your New Passport
Filing for your new passport, is the last federal step you need to take to legally change your name. There are three different application forms based on if, and how long you have had a passport. Complete the form that is appropriate for your situation, and then file it by mail (unless it's your first passport) along with two 2×2 passport photos, your certified marriage certificate, and the appropriate fee.
*The State Department realizes that many newlyweds file for a passport to go on their honeymoons. So, if you have had your current passport for less than 12 months, you can file for your new one for free! Consider it a wedding gift from the government.
Step 5: Notify Your Creditors of Your Married Name
Now it's time to notify your banks, credit cards, insurance providers, mortgage providers, loan providers, professional license boards, utility companies, gyms, magazine subscription companies, etc. of your new married name. The can be done with individual letters and phone calls.
Step 6: Work Smarter NOT Harder on Your California Name Change
Instead of locating, completing, and figuring out how to file all of your name change forms and notification letters, use the MissNowMrs app or easy online name change service. We'll take you from Miss to Mrs. in a matter of minutes, instead of 13 hours!